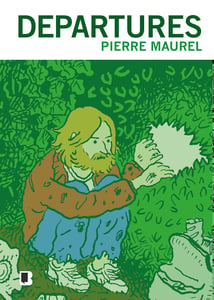 £

9.99
In his English-language debut, Pierre Maurel explores the effects of the global recession through three tales of twenty and thirty-somethings struggling at the bottom of the social ladder.
Taking place in an unspecified city, these stories overlay to create a narrative of low-income, low-expectation McJobs; unemployment; benefit meetings; homelessness; isolation; violent riots and urban decay. In the first story, an unemployed man begins to suspect he is going insane as his everyday life is invaded by visions of sprawling vegetation. Elsewhere, a bookseller being exploited by her unscrupulous manager is debating joining a union the media describes as "local terrorists". Later, in the same bookstore, a couple find themselves pushed to their limit. But what happens when they try to push back?
Praised for the realism of his characters, Maurel's cast perfectly exemplify the feelings of betrayal and alienation many feel over the broken promises of the new millennium. All faced with the opportunity to make a difference in their lives, will they accept their situation or attempt to find a new way of living?
ISBN: 978-1-906653-27-9 | 80pp | Softcover with french flaps | Black & White